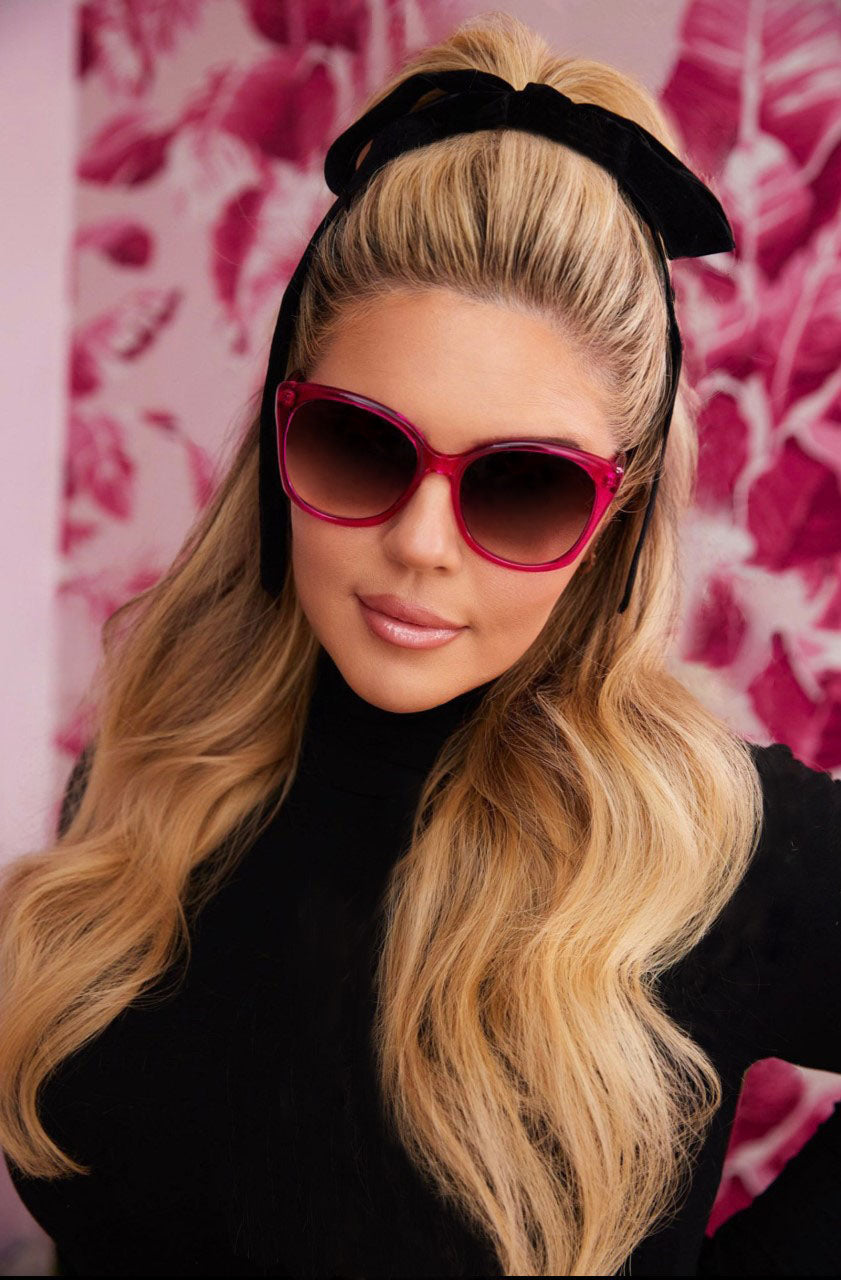 Kelley Baker is a world renowned brow expert and visionary with two decades of experience and a celebrity clientele that include Kim, Khloe, Kourtney Kardashian as well as Kylie and Kris Jenner, Rita Ora and Bebe Rexha just to name a few. In the last two decades she has built not only a celebrity clientele but an immensely successful product line. Her engaging social media posts and presence provides tips and tutorials as to how to use and explains how brows frame the face. She saw the need to empower other artists across the globe to follow their dreams of owning their own business. The much sought-after brow maven has been teaching her always sold-out master classes for the last 10 years and continues to add new classes worldwide, enabling other salons to use and carry her exemplary products. She has been featured in such publications as VOGUE, INSTYLE, PEOPLESTYLE and has done numerous television appearances regarding her brand including Good Morning America.
After Barton Perreira co-founder and designer Patty Perreira and Kelley Baker first met in 2014 on Abbot Kinney in Venice Beach, the two creative forces became instant friends and vowed to work together on a project. Inspired by Patty's vintage archives and Kelley's beauty line, their collaboration resulted in the "BROW BABE," a glamorous, oversized butterfly cat-eye sunglass frame in custom colorways. The universally flattering style features Kelley's signature pink heart at the temple, refined gold accents, and our iconic Japanese craftsmanship and attention to detail. Each sunglass comes with a co-branded case and cloth.
In addition to celebrating female camaraderie and artistry, we will donate a percentage of sales from each "BROW BABE" sunglass sold online to Women for Women International, a nonprofit organization that invests in women around the world to transform their lives through financial aid, counseling services, rights awareness education, health education, job skills training, and small business development. It is through this support and education that women can pass on their knowledge to their neighbors and children, creating a positive and impactful ripple effect for generations.
It all started in the summer of 2014 on a little street called Abbot Kinney in Venice California.
A Conversation with Kelley and Patty
Two self-made women with a passion for fashion, accessories, and beauty came together on one of the most creative streets in LA. Their entrepreneurial drive, love for LA culture, and creative vision views the world in hues of pink.  
Interviewer: Hi Kelley and Patty, let's dive into the past and learn more about your creative journey and how you both became friends! So, Kelley, we would love to hear about when you first met Patty and what you were doing? 
Kelley: I can't remember exactly what the date was but I believe it was in 2014 when we first met., I knew that she was cool, hip, and designed really beautiful glasses. I was definitely in my very first salon on Abbot Kinney, and I believe that it was Dr. Hoff from Hoff Optometry on AK who introduced us. I must have stopped by because I would walk by the shop every day and see Patty's really cool glasses through the window. 
Patty: Yes exactly. It was at Hoff Optometry. I remember that he was hosting an event, and he invited stylists and influencers, it was kind of like a trunk show. There were people from the beauty and fashion industry, and you were there for that event. He had always told me about you, and I knew you were upstairs from his shop, but we never had a chance to meet. When he introduced us, it was like a love fest. We actually had so much in common. Our love of beauty, fashion, low-rider cars, growing up in LA, and that we both love the color pink. 
Kelley: I started doing Patty's brows and we would always talk about fashion, beauty, and design along with all the cool things happening on Abbot Kinney and in Los Angeles, cause we love our LA. Patty would always show me her new eyewear designs and bring them in, which made me fall in love with Barton Perreira's optical and sunglasses.

Patty: We were instant friends. I have so much respect for Kelley and the brand she's built, and how hard she works. She makes starting and running her brand look so easy, what people don't see or realize is what she goes through to make it happen. I just have so much respect for that, because I have a similar experience. I didn't learn product design by attending a design school. I learned it on the job, and from the ground up. I think that I have a great appreciation for other people, especially other women who have done that. I see the same kind of drive, tenacity, and success in Kelley and I am so proud of what she has achieved. 
She is a creative visionary. I mean, look at how many people around the world she has taught, inspired and mentored without even realizing it. I mean, when my little niece that is in beauty school found out that I knew you, she was like, I have the coolest aunt ever! My aunt knows Kelley Baker and gets her brows done by Kelley Baker. You inspire the next generation of girls to build something for themselves. 
Kelley: I love that, thank you, Patty, you're making me cry.
Patty: I mean it, there is so much mutual love and respect here. What's amazing, I mean, we talked about collaborating for a long time, and what I think is the most interesting is that I've never done a collaboration with anybody in the beauty industry, but it seemed so natural and effortless. Now here we are!
Kelley: I think we kind of always joked about doing a collaboration, and I dreamed about it, but never actually really thought it would happen, you know? Then last year when you came to me with the idea, I was like oh my god of course!
Interviewer: Patty, why don't you share a little bit about your design process and how you and Kelley worked together on this collaboration? 
Patty: What's also amazing about Kelley is that she is the type of person that's willing to take style risks with her eyewear, which is really fun for me as a designer! One day we met at my studio and started looking at a bunch of sunglasses, and pulling the lenses out so she could wear them clear for her optical. The idea and creative process is always really fun. We started talking about what our frame could look like, and immediately in my mind I went there and I'm like, okay, whatever frame this is, it has to be versatile so that it can be great as an optical frame, but also amazing as a sunglass.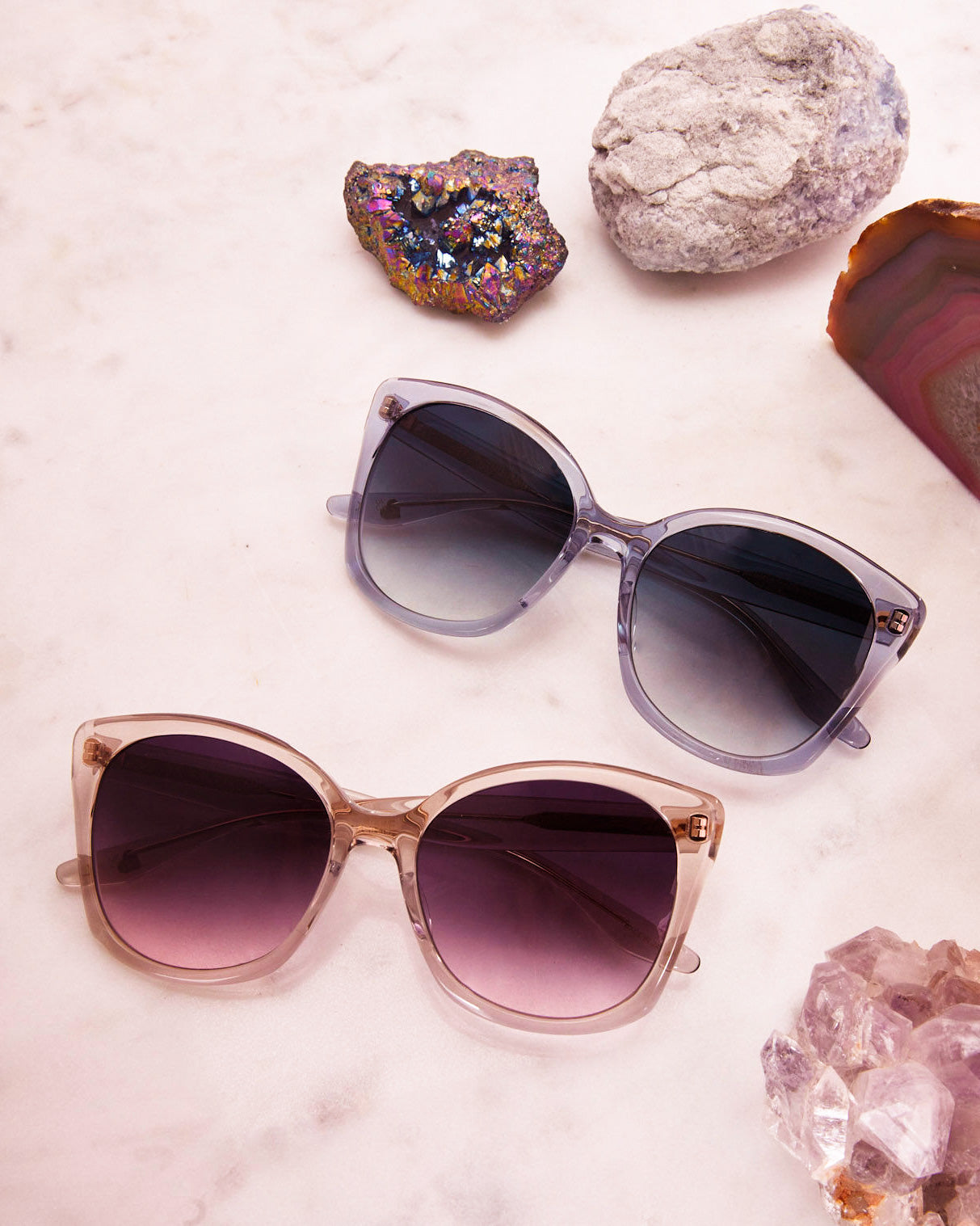 Kelley: Patty's attention to detail on our collaboration design was amazing, being able to put my signature pink heart on our sunglasses along with gold accents felt really right. From all the colors and lens options down to the packaging and boxes, every single part of our project is so perfect. I couldn't have asked for a better person to partner with. We wanted the design to fit a variety of face shapes. That was really important for us to focus on who would love and wear our sunglasses. We wanted to make sure that any person could enjoy and look fabulous in these. If you have a round face, a narrow face, or a heart-shaped face, you would be able to wear and love them. 
Patty: So much of my inspiration comes from the shape of the face and the consumer complementing their silhouette with my designs. I pay close attention to these details when I'm designing eyewear. From the shape of the face to the arch of the eyebrow, or the upsweep of the cheek, and the width of the nose bridge. When it comes to color selection I like to think about them like makeup. I mean you could put on a certain lens or a certain color frame and it is kind of like makeup on the face, always uplifting and complementing. 
It's always important for me that each style is timeless in design and classic in style. For this collaboration, I wanted them to be a little bit quirky and carefree. I hear it from people all the time. They're like, I have had this frame for seven years and I still get compliments when I wear it. Also, they say that the quality is so good and, you know, I've actually changed my lenses a few times, but I can still keep my frame. It's a testament to our design, quality, and our Japanese factories that hand makes each design. 
Kelley: I love that our design is a mixture of a butterfly shape and cat eye, the focus was to create a style that would sit nicely on everyone's face shape and look amazing. Each color totally changes the feel of what they look like on you. And that's been what's been really fun sharing my five shades secretly with my friends behind closed doors. I'm like try this one on now, which one's your favorite? No one can decide because they're all just so different and unique. Everyone I put it on, is like, oh no, I love this one. So it is great that our sunglasses are really inclusive to everybody, no matter your size, style, or shape, you can wear these sunglasses and feel good, and have fun in them.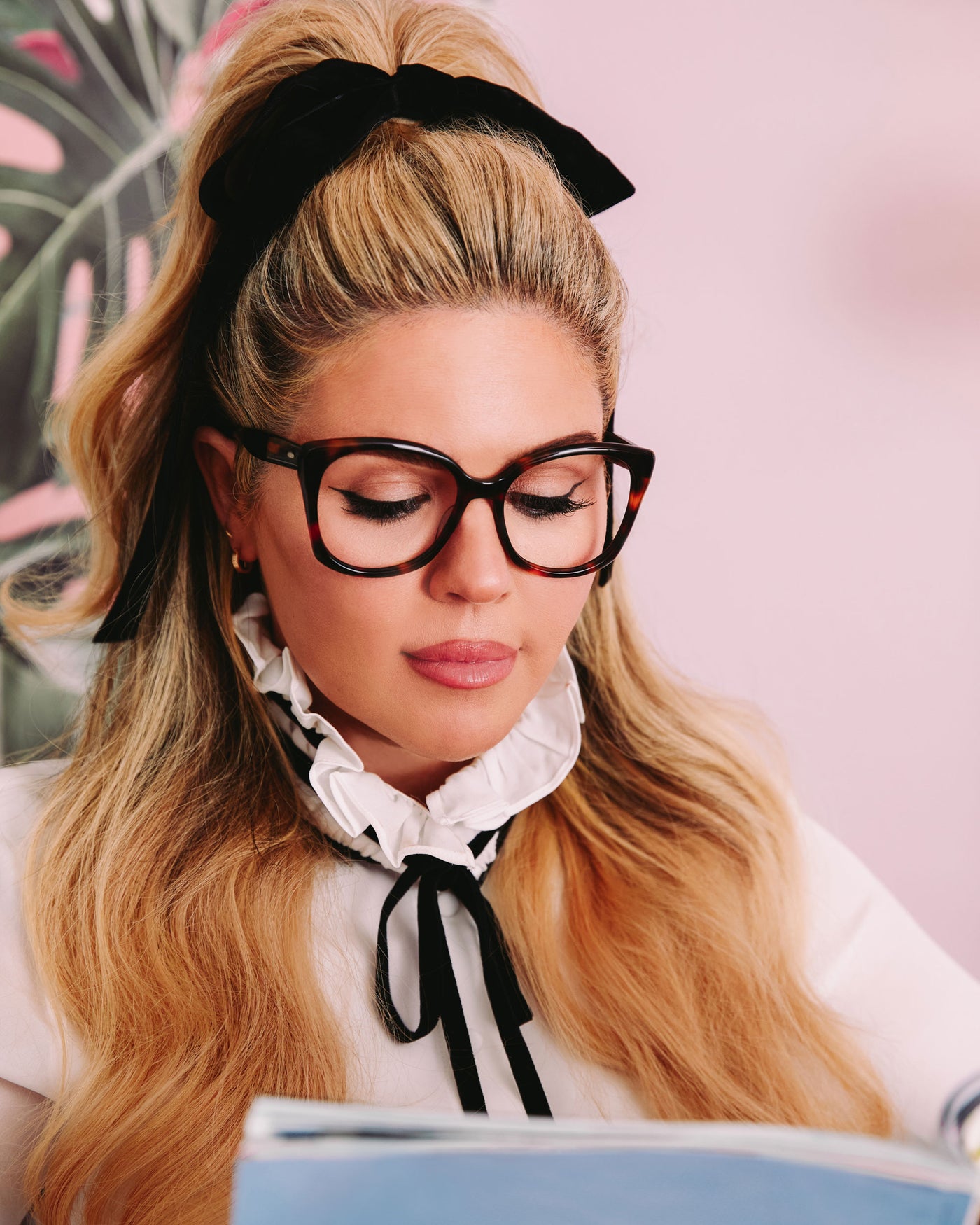 Interviewer: What advice or insights would you share with future female entrepreneurs on starting a brand? 
Kelley: You know, the truth is that it's hard as F***. Starting a brand, running it, and growing it, is the hardest thing you'll ever do in your life, but if it's what you want, you should do it. I took a risk and put it all on the line, whoever thought brows would be so cool and so popular, I had a vision and I followed it. I've been doing this for 20 years, and people think I'm a big business, and that I have tons of people around me. The reality is that there are fewer than five people on my team. Instagram allows me to tell my brand story on the daily. It is an amazing way to market and network and showcases what you have and what you've done to the entire world. I never envisioned having a brand or that the Brows market would take off as it has. But I always loved beauty, fashion, and anything pretty, shiny, and sparkly, just like you Patty!
One of the things I do tell people is, you can do whatever it is that you want to do if you focus, write it down, design it, and bring it to life. It is a lot of work, but it is fun too! You just have to keep going and not give up, cause there will be roadblocks and struggles but you just got to keep plowing through 'em for sure.
Patty: Totally, I agree that passion is the key, you have to have a passion for whatever it is that you do and that helps keep you going and get over those obstacles, you know, you have to be determined. I think one of the other things that Kelly and I have in common is that we both have amazing mothers we are very close to. I would also say that the most important person, who inspired and mentored me, would be my mom! I grew up very poor here in LA, and my mom was a single mom raising four kids by herself. One of the things she did for little side money would be to style women's wigs. And it was this type of drive and commitment that inspires me. 
Kelley: Wow, that is so cool.
Patty: This was in the 1960s, my mom would style cascades for the ladies in the neighborhood. They'd bring her wigs and she would style them on the little styrofoam head forms, and that's how we got our extra money. I've seen her work and hustle to make her own way, and that's inspired me to this day. I get the question all the time of who inspired you, and I always say my mom, she's the first person that comes to mind. Kelley, I've met your mom and she is also a truly amazing woman. It is amazing to see how she is with you and she's your biggest fan, and your greatest supporter. And it's just awesome to see.
Kelley: Yeah, I agree Moms for sure! We've both been lucky and blessed to have awesome moms. Growing up I was in daycare and after-school programs every single day, I was the first kid there and the last kid to leave. My mother was also a single mom busting her butt, and working hard doing her best to make sure that her kids had what they needed. Growing up my mom was a secretary, and we had food stamps but she always made us feel like we had everything. I do remember her being stylish and having really cool clothes, at least that is what I thought. She had these high heel suede boots that I wish I had today, and like white Velcro pumas that had a pink stripe on the side, she really had style. She was the first one to help me even find a product that represented me and my passions. She helped me with the research, and found factories in Italy, and all over the world, and many of the people who wouldn't talk to us. She basically found out who the owners were and said, please take a chance on my daughter. She was my first investor and used $20,000 to help get us started, that was the only savings she's ever had. So cheers to moms for sure for supporting and always believing in us.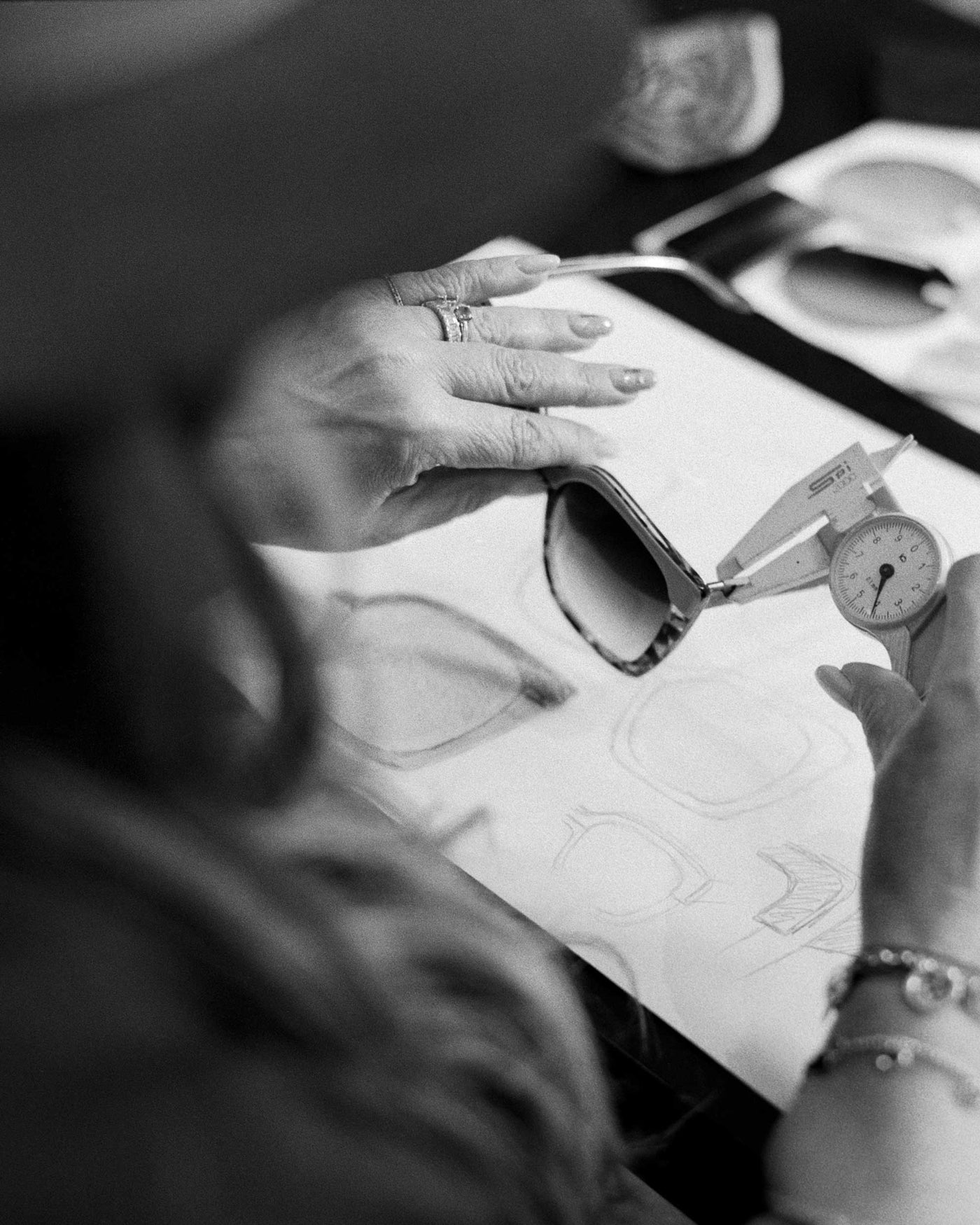 Interviewer Patty and Kelley, when did you start to flex your creative skills and become aware of fashion and design?
Patty: Back to the story of my mom. We didn't grow up having money to go school shopping like most kids. My mom was a great seamstress and knew how to create and design her own clothes. So we would go to the fabric stores and in the remnant bins, where there are small pieces of fabric that you can put together, we would find gems. Together with my mom and my sister we would go through the remnant bins, and pick out fabrics that we liked. That is where we learned about how colors and textures complemented each other. It was always like a puzzle putting together amazing finds. From this, my mom would make our clothes for school, parties, and our first holy communion. That I think that was my first introduction to fashion because I was helping my mom create and design the clothes that I wanted to wear. We would modify patterns based on what I liked. I was very specific about the colors I wanted to wear, all my dresses had matching little shorts or if I wanted a puffier sleeve or ruffles we would make them. For $20 back then I could go to the thrift store and get a head-to-toe outfit, shoes, hat, purse, everything. I also started incorporating a lot of vintage pieces with designs that my mom and I would make. I fell in love with glasses and sunglasses because I started wearing optical glasses when I was about 12 years old. I was more of an accessories person because you could totally change the look of some things. That's when I started buying and collecting vintage glasses and sunglasses.
Kelley: Do you still have them?
Patty: Yeah I do, I lost some in a storage accident, but I still have a lot of them, I think you've seen some of them. 
Kelley: Yeah, that's right! I mean it was the same thing for me, I remember I would always go into my mom's closet and put on her dresses, and turn on music. She used to listen to Foreigner and Whitney Houston and dance around the house. But my love was makeup and beauty products, even though she didn't really wear a whole lot of it. But I will never forget my very first lipstick memory along with my mom always yelling at me to get out of her purse, and I'd always go right back in there to find her lipstick.
"When going into business or starting a business, it's always good to make sure you are passionate about what you want to do and create."

Patty Perreira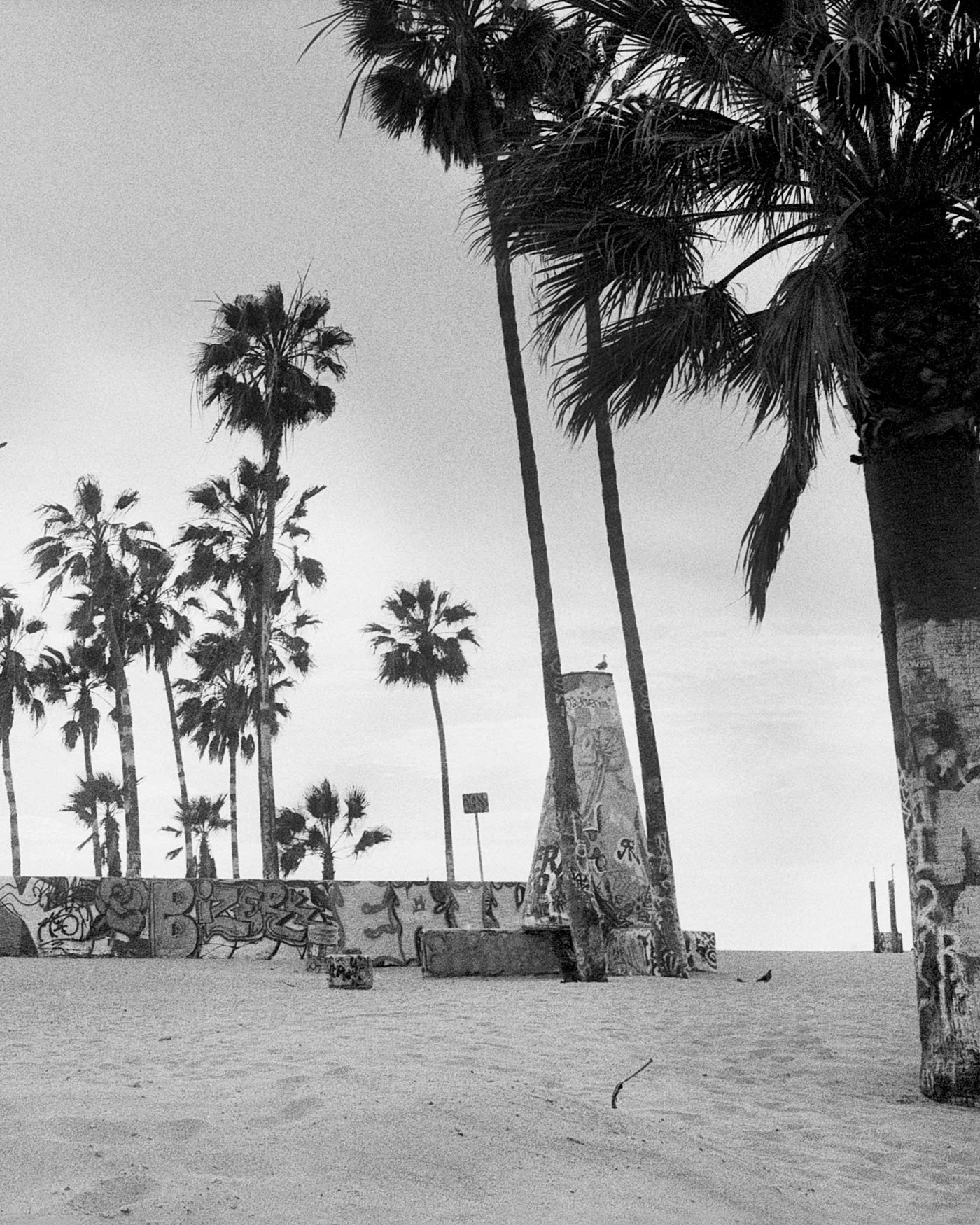 Patty: Yeah. That's fun. I actually have a picture of my mom on my desk and she has triple cat-eye eyeliner on. She is really obsessed with makeup and she's kind of disappointed that my sister and I don't wear more of it. Cause even to this day, she's 84 years old and she's got a full dark red lip, eyeliner hair, done everything, she wakes up in the morning, has her coffee, and does her hair and makeup.
Kelley: I need to do that every day. I love that. 
Interviewer: Thank you both for your time today, any last words of wisdom?
Kelley: I'll say this, we are all artists having fun, creating, and exploring, and this is our way of expressing ourselves, and having the confidence to build something for ourselves. I am so lucky to be able to just share my journey and empower other women to do the same. I was fortunate to have mom teach me how to build and create a business and lifestyle where I can take care of my son, and teach women all across the world how to be beautiful and start something for themselves. I am so grateful for this opportunity to help others and create products that help others express themselves. 
Patty: When going into business or starting a business, it's always good to make sure you are passionate about what you want to do and create! Another factor is making sure you choose your partners wisely if you are taking on a partner. Partnering with Bill Barton works out great because I'm the creative one, and he's more on the business side, and there's a little bit of crossover. But we really try to stay in our lanes because we know our strengths and how we complement each other. But at the end of the day, I know he's a good person and we have worked together well to build Barton Perreira into an amazing brand. One last insight would be trusting your gut and instinct as well when making decisions. Knowing the character of a partner and how they treat others is a good indicator when choosing a business one. Paying attention to all the small things and characteristics about a person, because when you're in a business partnership those traits could reflect on you both positively and negatively. 
Kelley: That's great advice, Patty!
Patty: Thanks, this was so much fun!