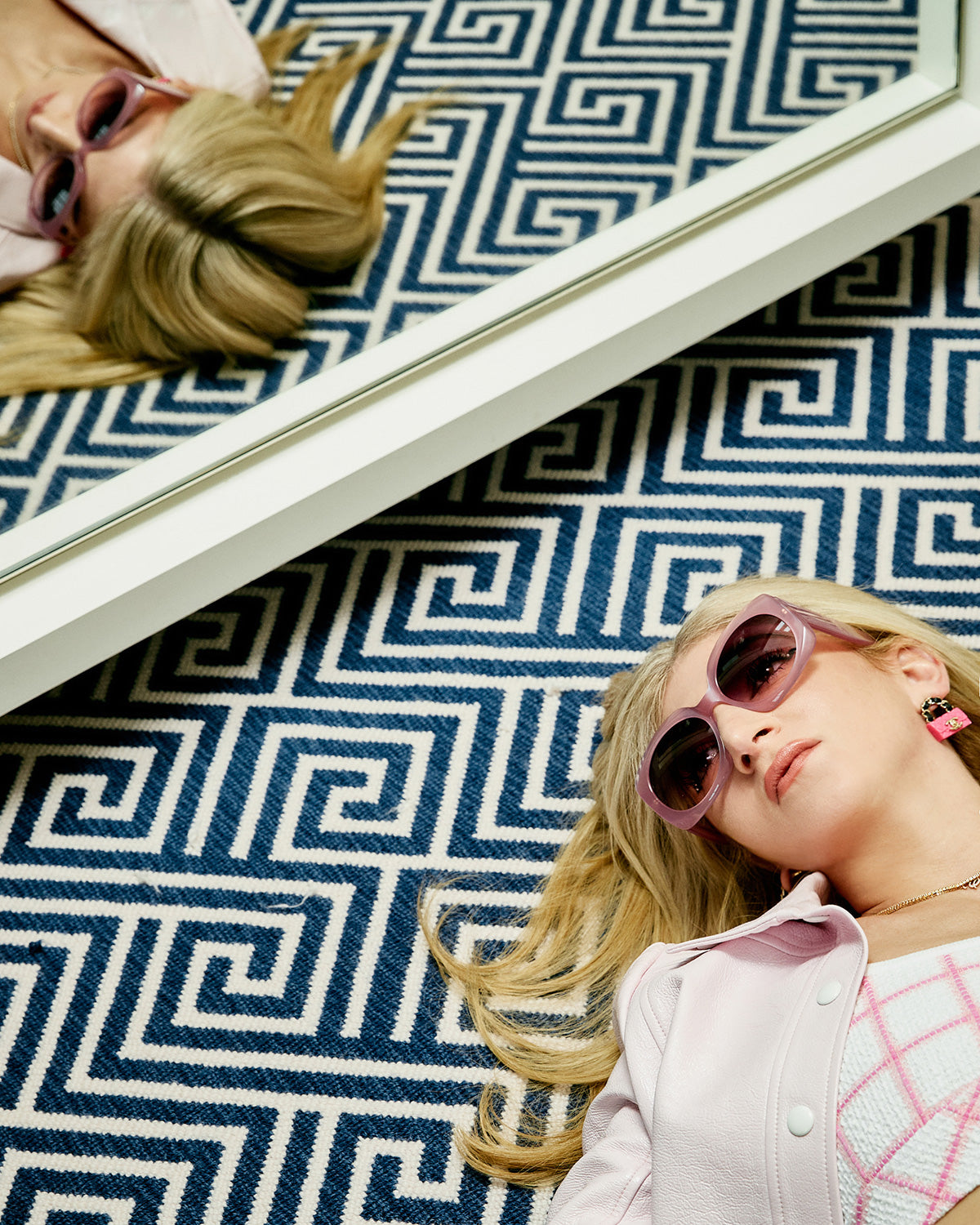 In my most tortured years as a young teenager I wanted nothing more than to have outfits with matching sunglasses in fun colors. I thought it would solve all my problems — I thought it would cure my acne, get me a boyfriend and help me with chemistry homework. My inspiration boards for this project started with old catalogue cut outs and photographic references I've long been obsessed with. I'm just living out my teenage dreams. . .
A Retrospective with Sarah Hoover
I was five the first time I visited my Aunt Susie in Los Angeles, and she was the perfect beauty to introduce me to Hollywood, because she looked like a movie star. She'd escaped our birthplace, Indiana, thirty five years before, and had made it to the edge of the Wild West. Like a worldly, comely cowgirl she settled into the arid climate of California's canyons, in a hacienda-style apartment building down in the flats and a glamorous job at a high end boutique that flew her to Italy every year to go to fashion shows and pick out stuff to sell the next season. She told me that Marilyn Monroe had lived in her apartment at some point, and it looked like it. Susie even had a red convertible that we'd whizz around town in. 
She bought me my first bra and undies, a little Calvin Klein cotton set. I spent time in the dressing room worried that my dead relatives could watch me trying stuff on from heaven. Susie let me rent movies, like Splash, which is about a mermaid who comes onto land to find this man she'd rescued at sea as a little boy and still loved— and I simply couldn't believe how realistic it was to watch Daryl Hannah's legs turn to scales in a bathtub she filled with salt water for some relief from the burden of being human. I was obsessed. Susie bought me sidewalk chalk and taught me how to spell the word mermaid, and drove me in her boxy convertible up PCH to a restaurant in Malibu looking out over the open Pacific, a wild expanse of dingey blue serving as our backdrop, and I asked every waitress who walked by if she'd ever seen a mermaid out there. Oh yes, they all told me, winking at susie while thumbing their pens and little server notebooks. We see them all the time. You just have to keep your eyes peeled.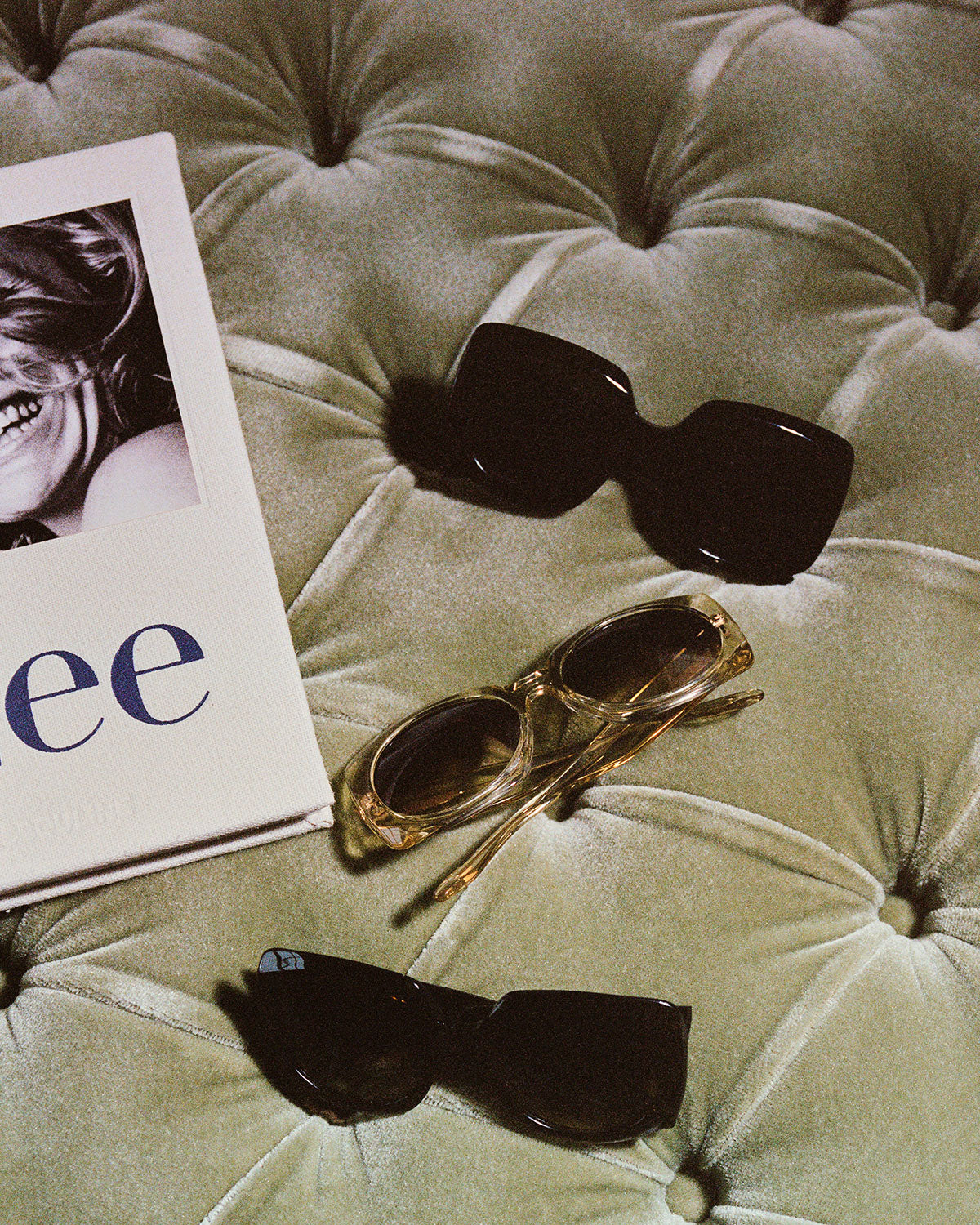 I went to LA every summer after that. In the winter, I'd read books Susie recommended—the diary of Edie Sedgewick and Valley of the Dolls and Marilyn Monroe's published journals. I poured over fashion magazines she sent me. I waited at the door for the monthly delivery of my Delia's catalogue, an almost inexplicable nineties phenomenon that I believed to be the epitome of California cool, and soothed my quiet teenage rage by dreaming of the day I'd leave Indiana and travel back to somewhere like LA again, hopefully permanently, to fulfill my mermaid dreams, to wear all the Delia's clothes and coordinating accessories I could possibly get my hands on.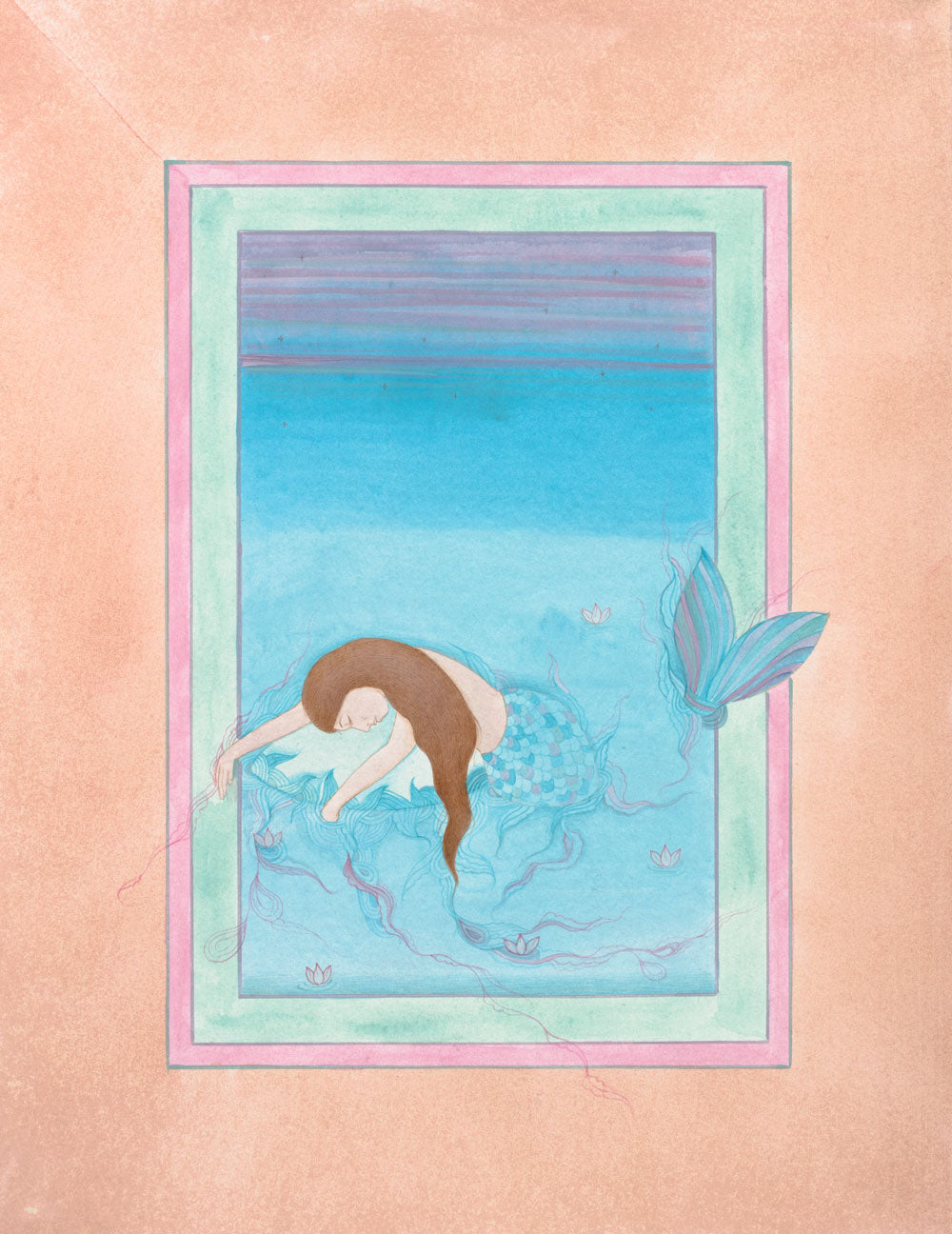 When I met the art of Hiba Schahbaz, my longing for the magic of becoming a long-haired, bare breasted, shimmeringly iridescent half fish snapped me into a nostalgia so heavy I could barely breathe, as if I was underwater with the creatures she depicts. Indiana is land-locked; the thought of sea beasts but a myth there. Karachi, where Hiba grew up in Pakistan, sits on the Arabian Sea. Coming back to Karachi is like stepping into the sea again after months on land. How easily you float, how peaceful is the sense of being borne along, and how familiar the sound of the water lapping against your limbs, writes one of Pakistan's greatest authors, Kamala Shamsie. She makes it sound so safe, and Hiba's mermaids look so protected, their hair insouciantly covering their naked breasts, as if they are viewed only from within a bubble of security. She doesn't paint them as if she's a man, peering voyeuristically into their cozy world. She paints them as if she, too, is interested in preserving their security, in respecting their comfort.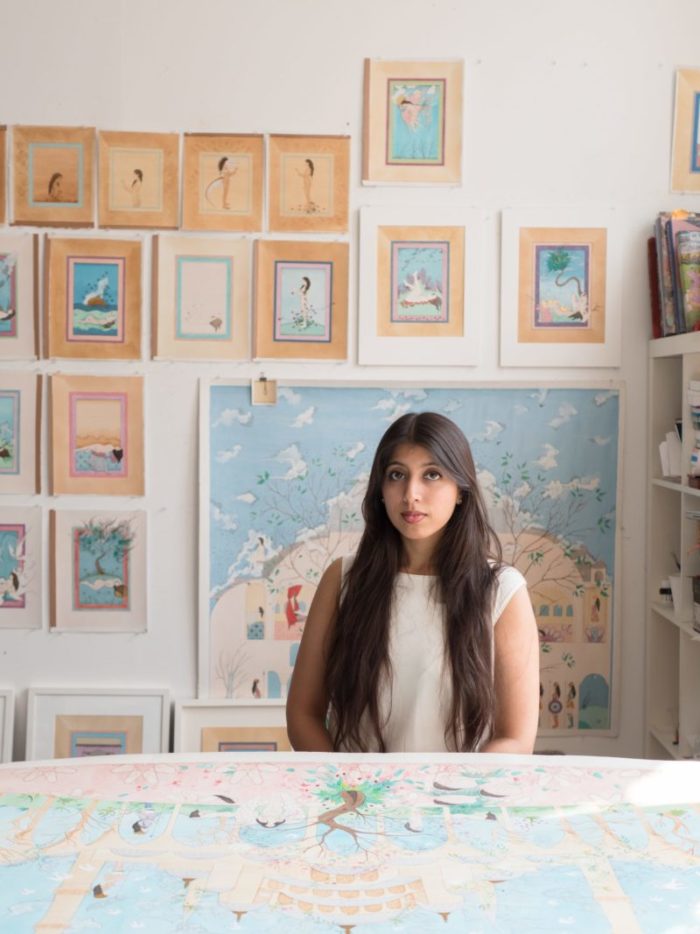 The reality is that Karachi, like many places on earth, has its fair share of violence. Seventy to ninety percent of the women in Pakistan experience domestic violence in their lifetimes, and until 2006, a woman had to produce four male witnesses to testify in her support if she were to make accusations of rape—her punishment if she failed to do so would be charges of adultery, punishable colloquially by an honor killing (there were almost 500 honor killings in 2021). The ideal world of mermaids that Hiba paints is a beautiful dream, fulfilling the promise of a place as complex and unique as where she was born. 
Hiba was trained in miniatures painting, a traditional art form that emerged as early as the 8th century AD, which she learned in Lahore, at Pakistan's national college of the arts. In Persia and India, these tiny, detailed works on paper were historically created for personal, private use—and as such often depicted the human form, forbidden in other aspects of Islamic art making. Miniatures have long been made on hand made paper, using natural pigments, and have always include elaborate floral and fauna rendered in soft, organic hues. Hiba picks up on some of these hallmarks of the tradition, using black tea, for example, as a watercolor paint, but renders her works on a vast scale, and establishes the nude female form—often perhaps self portraiture—as a way to reclaim her own body and history.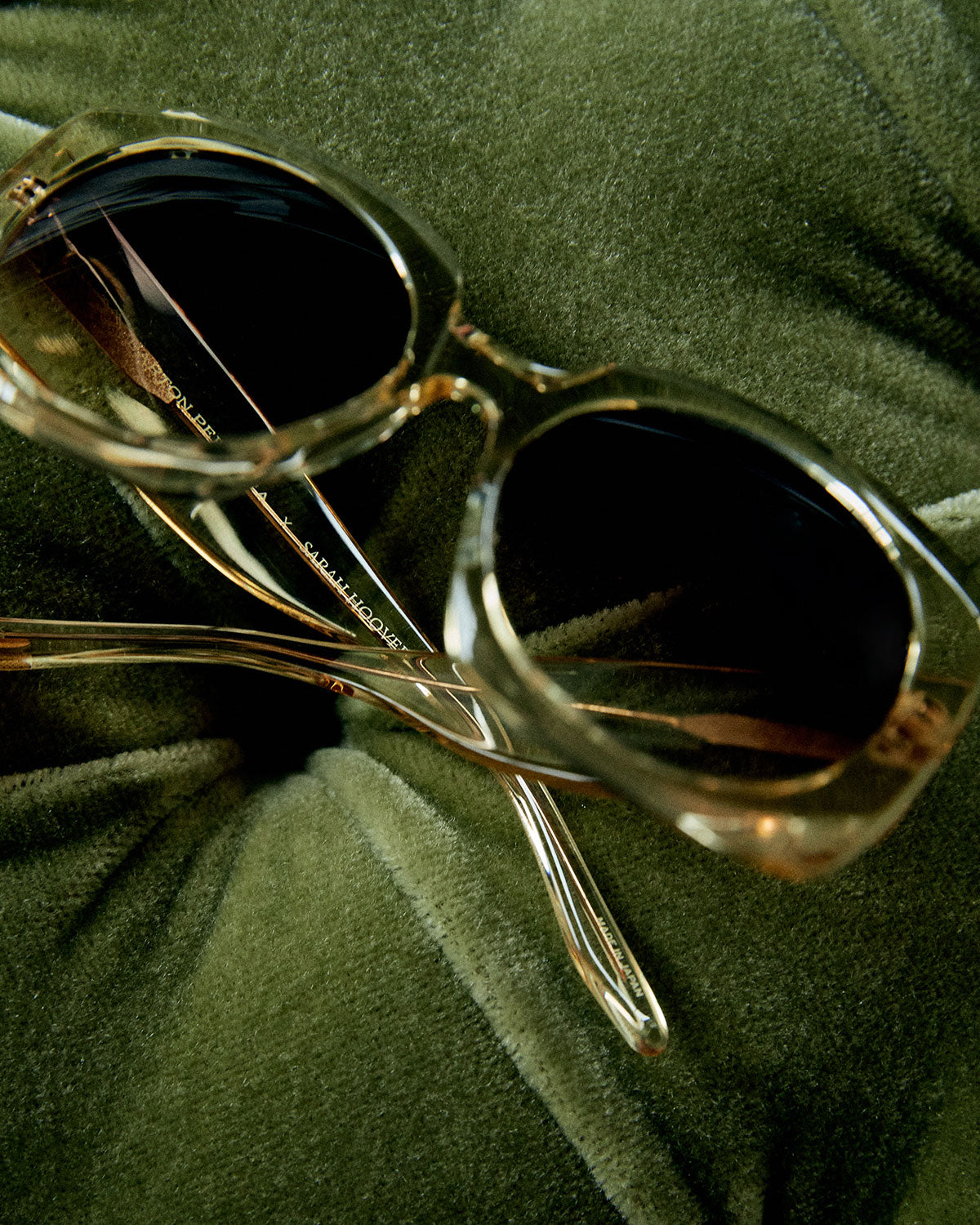 This idea of reclamation is something that follows all of us through our lives, through every step and project. In my collaboration with Barton Perreira, I wanted to make sunglasses using the brand's superior quality in manufacturing and construction, but in an attempt to soothe my tortured teenage self into a more confident adult—a grown up mermaid, someone who could feel beautiful and protected in her clothes and accessories. I never had the cool girl outfits and coordinating sunglasses as a young teenager, and I never felt beautiful in sunglasses, until now. This project has allowed my own revision of part of my personal history; an opportunity to work on a product I'm proud of, that can provide confidence and care and beauty into each wearer's world.